DDAA Board Member: Improving Water Infrastructure in Northeast Georgia
 By: Burke Walker, Executive Director, Northeast Georgia Regional Commission
Northeast Georgia Regional Commission (NEGRC) serves 12 counties and 54 municipal governments in the Northeast Georgia Region. The Agency was created in 1963 to be a focal point for regional issues concerning local government and to be a resource for those governments in a variety of specialized areas. These include local government planning, economic development, grant preparation, administration, job training, and aging services. The Northeast Georgia service area encompassed by NEGRC is 3,260 square miles with an estimated population of 584,008.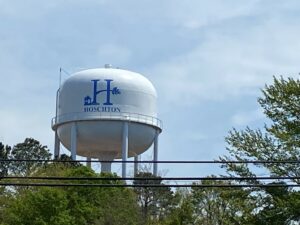 In 2020, the NEGRC assisted the City of Hoschton with securing funding from the Appalachian Regional Commission (ARC). The project included construction of a 500,000-gallon elevated water storage tank for the Hoschton water system which increased water storage, pressure, and fire safety for 3,601 households and 153 businesses.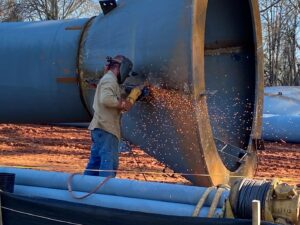 Hoschton's critical need for additional water storage had become apparent during the initial stages of the COVID-19 pandemic due to dramatic spikes in water demand from residential customers.  The project also enabled the City to meet the Georgia Environmental Protection Division's (EPD) recommended storage capacity for its service area.